Checklists
Mobile Inspections

Document Everything
JumboTiger comes with an advanced mobile app for live property inspections, issue management, work order tracking and location reporting. It integrates seamlessly with JumboTiger PMS.
Watch what's happening live.
There is constant activity in property management. Tenant move ins, move outs, showings, service visits, owner interactions, vendor coordination, enquiries, delinquencies. They happen simultaneously. JumboTiger is built to address this real time nature of events.
Collaborative decision making

Many decisions will require inputs from multiple people. Don't let time pass by.

Respond to your business events in real time, not after

Some decisions in your business need to be taken immediately. Putting them off is expensive.
Video document your property
Imagine needing to list every possession in your home or apartment, along with each item's worth after your belongings have been stolen or destroyed in a fire or natural disaster. A visual record of your possessions shows proof of ownership. This can be accomplished with a video walk-through of your home or through a series of photographs. With JumboTiger's unlimited cloud storage you can store all your videos safe and secure.
Variety of inspections
Move-In/Move-Out Inspections

Pre-Turn/Make-Ready Checks

Annual Apartment Inspections

Preventative Maintenance

Appliance/machinary checklists

Safety/Regulatory Inspections

Common Area Checks

Pool/Hot Tub/Gym Inspections

Landscaping/Grounds Inspections

Interior/Exterior Lighting Checks

Security audits & Cameras checks

Equipment measurements

Property Logs (Water Leak, Snow)

Due Diligence/Lease File Audits

Construction/Rehabs Inspections
Ready to dive in?

Schedule a personal demo today.
JumboTiger created an inspection checklist automatically based on the floor plan I had entered during on-boarding. I like it that it connects all the information across the software.
The app is incredibly smooth. I can create work orders directly from inspections and these get assigned to appropriate maintenance vendors based on the rules I had specified earlier. Its a killer!
Track wear and tear over time
JumboTiger inspections help you record wear and tear of your assets, appliances, and the property itself over time. Capture initial state using our on-boarding process and let mobile inspections take over to give you a comprehensive data about your properties. Compare the depreciation of assets against their return on investment (ROI).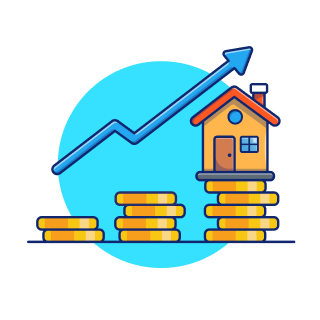 Self inspections by tenants
Get your tenants to do self inspections. They are convenient, improve resident safety, and give you visibility into unit conditions without you visiting the property.
Save time and cost

It saves time and lowers the risk of damage as tenants are made aware of the inspections.

No downloads needed

Resident inspections are entirely web-based and don't require app downloads.
Profits
Increase NOI from your properties
Identify potential problems before they become expensive. Extend life of the property and its assets with preventive maintenance.
Tap & Snap photos

High res photos are your most reliable quality control measure and best insurance against disputes. Take high quality photos with just a few taps.

Flexible layouts & Easy navigation

Generate inspection templates from floor plans with drag and drop functionality. Choose from multiple rating formats — single select, multiple select or scales. Create your own custom rating icons.

PDF and email reports

See satisfaction in your customer's eyes when you email them a beautiful report with photos and sign-off from both the parties.

Resident signatures

Ensure inspections are legally compliant by requiring residents digitally sign. JumgoTiger adds time-stamped signatures to inspection reports automatically.
Can inspections help you better manage your properties?
Inspections done right
Onsite visibility
Get real-time reporting and control for every unit and property you own or operate.
Remote monitoring
Corporis quisquam nostrum nulla veniam recusandae temporibus aperiam officia incidunt at distinctio ratione.
Quality assurance
Monitor property operations in real time to ensure every property complies to quality standards.
Maintenance & Safety
Identify and action top maintenance, safety and regulatory issues across property operations.