Maintenance requests
Bring Order to

Customer Service
Build and scale your portfolio with JumboTiger. Improve efficiency, resolve issues fast and make cost-effective decisions.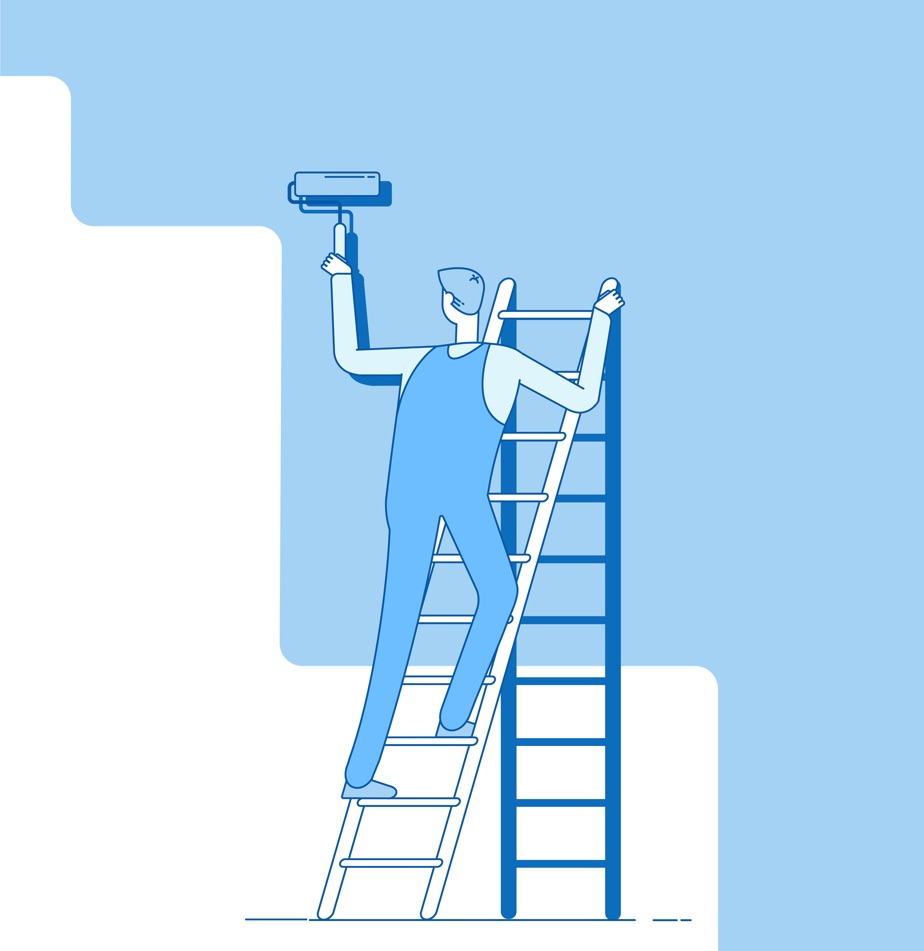 Set goals for your maintenance delivery
A service level agreement (SLA) across your organization sets performance thresholds that can be managed and optimized over time. With SLAs, set expectations for response time with customers and measure how well your staff is able to meet time frames. Read more


Sleep easy
Schedule preventive maintenance tasks
Preventive maintenance allows potential issues to be addressed before they affect your profitability. Asset owners are assured their property and equipment remains available to be rented out under safe, optimal conditions.
When you know a certain part fails every x months or y uses, then it makes sense to have a preventive maintenance visit before the failure to replace it. Because nothing is broken yet, the work can be scheduled during normal equipment downtime.
Save cost

Unplanned maintenance can cost your company up to nine times as much as preventive maintenance.

Extend life of property, equipment, assets

A preventive maintenance program minimizes the stress on both equipment as well as your staff

Prevent downtime

Regular maintenance avoids unexpected equipment downtime and improves your occupancy levels.
Schedule maintenance inspection
---
We've made mobile inspections easy
Connect field service with property managers and other backoffice via mobile app to quickly respond to and prevent issues. Achieve optimal resource utilization.
Watch live inspections
Schedule property inspections and watch them live as they happen. Compare them with the photos/videos that you took during on-boarding process. Use the native iOS and Android app to conduct inspections and store all photos and videos safely in the cloud. Identify maintenance, safety and regulatory issues before they become costly repairs or lawsuits. Know more
Photo and video documentation

Never loose a single photo, document, video or a file related to the property.

Pre-built templates with customizable ratings

Move-In/Move-Out Inspections, Make-Ready Checks, Safety/Regulatory Inspections, Equipment/Appliance Inspections, and more.

Resident Signatures & Reports

Residents can digitally sign the inspections. These time-stamped signatures are automatically added to inspection reports.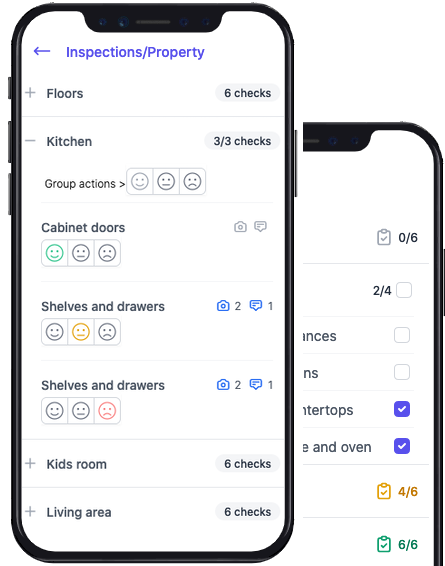 Monitor live locations of leasing agents and technicians
Avoid your staff travelling to locations repeatedly. Allocating work based on their geo-location saves up to 5x cost. Know where your leasing agents are, and intelligently reschedule showings.
Group work orders

Allocate work from adjacent properties/localities to technicians and reduce the overhead.

Complete work the first time

Your technicians will have all the information readily available in the mobile app to complete the work in the very first visit. Manuals, warranty cards, past history of the issue.
Daniel Watson
Leasing agent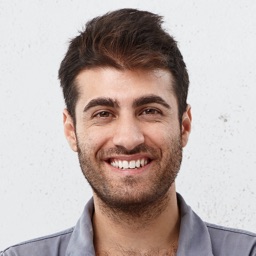 Mike Hastings
HM Plumbing
20, Alpine Winds
, 25 min ago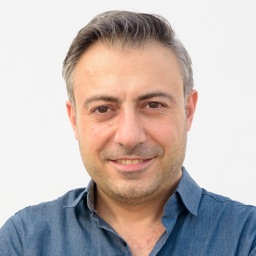 Tiffany Miller
Leasing agent
Want to try live inspections?

Schedule a demo with us and see the difference
Know what your customers want
Understandng what your customers want is at the core of building your services. JumboTiger helps you capture, organize, and analyze customer feedback in one place. JumboTiger is built to collect feedback at important intersections of customer journey.
Successfully saved!
Anyone with a link can now view this file.
Mary, the last issue you reported has been completed. Are you satisfied with the resolution?
Successfully saved!
Anyone with a link can now view this file.
Mary, how do you feel about this issue?
Measure customer satisfaction
Precise customer metrics can help you predict when a customer is likely to leave your property and cancel your services. Convert customers into promoters.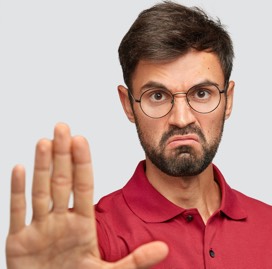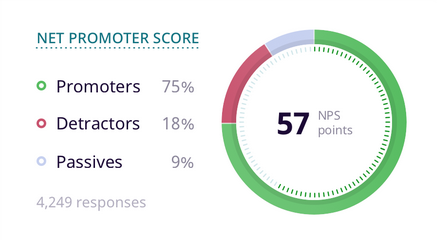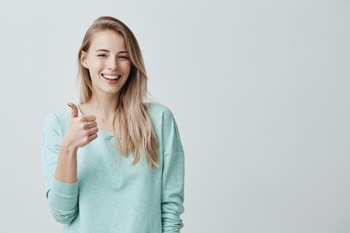 Improve your maintenance operations.
Get notified when JumboTiger is ready
Contact center
Organize vendors and staff for success
JumboTiger provides powerful tools to set up your own contact center to take care of all maintenance related issues and maxmize your revenues.
Set up service templates

Identify services your portfolio needs and create templates and attach preferred vendors to them.

Service rate cards

Attach rates to every service. Fixing a pipe. Mowing lawn. Electrical. Carpentry.

Integrated billing

Automatically bill owners and tenants. Invoices get updated in real time.

Portfolio level contact center

Setting up contact center per portfolio gives you more power and flexibility.
Powerful tracking tools for all your maintenance issues
A simple, fast and scalable issue tracking software that helps you manage maintenance requests easily and deliver great service on time. Know more.
JumboTiger has been instrumental in providing excellent property management services. They are quick, flexible, friendly. Their support is top notch. Quick and helpful.
I have known these guys from their SimplyGuest days. They are responsive and open to input to help make their product even better. I highly recommend them!
Trusted by over 100 modern property managers
Want to get notified?
We'll send you a big discount along the way.
Or, you can self schedule a demo with us right away.