Message Center
Get the

Message out
Quickly and easily manage all your lead and resident communication while maintaining a personal touch.
Timely messaging. Automated.
Automate your communication with your residents, landlords, and prospects.
Event-Driven Messaging

Notify current tenants when a showing is scheduled, auto-respond to new leads, and notify residents when a package arrives.

Scheduled messages

Send timely reports to owners. Rent reminders and late fee notices to your residents.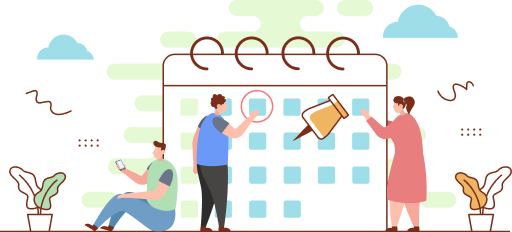 Pre-defined fields
Did you know you can grab someone's attention instantly by addressing them by their name? Add personalization to all of your messages by merging fields from JumboTiger PMS directly into the message. JumboTiger makes a lot of data available to you to be used in your messages.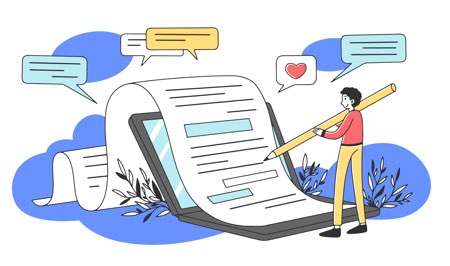 Communicating with the residents of my HOA has become so easy now. I use message center to communicate with property owners and all my vendors too. It's so convenient and fast.
I regularly communicate with 800 residents. Message center makes it easy to choose all of them, or a part of them based on my messaging needs. It'd be difficult without message center.
One-click resident and lead messaging
Message one resident, or communicate with all your residents in a multi-unit property, or message all your customers in your coliving property, we have built powerful communication tools.
Precise targeting based on roles
Select target audience based on their role or function. With just one click you can select all relevant people you want to communicate with.
Contact groups management

Any new residents or prospects will be added to groups automatically keeping them up to date.

Filter target audience

Easily filter by various profile details including date, property, unit, and floor plan.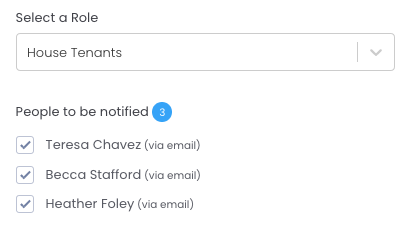 Predefined message templates
Create and manage custom email or text templates that matches your brand and personality. Just select the appropriate template or write a custom message when you want to send the message.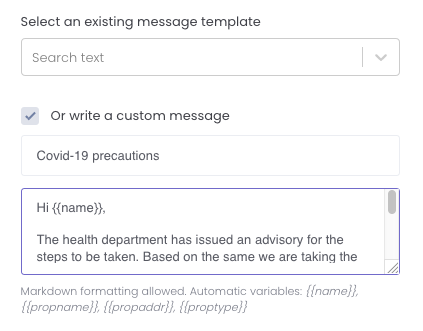 Communicate using channels your customers prefer
Text, WhatsApp, Email, Phone. Just send a message and JumboTiger will take care of using the preferred channel based on your customers' preferences. Intelligent channel selection: JumboTiger will Intelligently choose appropriate mode based on message length and customer's preferences.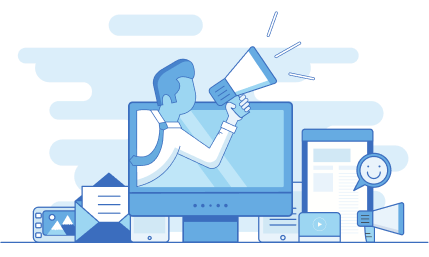 Want to get notified?
We'll send you a big discount along the way.
Or, you can self schedule a demo with us right away.